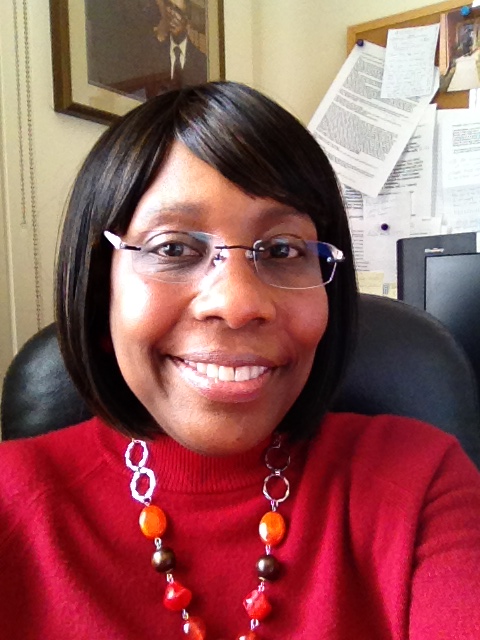 Welcome, glad to meet you! I'm Lauretha Ward.
Do you find that you seem to be struggling with certain challenges in your life? Did you start taking action and then get stuck? Have you tried other alternatives, with spending a lot of money, but the problem still lingers? If you answered "yes", you're in the right place.
I grew up in Pine Bluff, Arkansas and can remember around nine years old having a passion for reading novels and writing poetry. I couldn't wait to get to a neighbors house where she had book shelves with what seemed to be like hundreds of books that she would allow me to choose from weekly. And my appetite for book reading became greater over the years as a way to get away from the mundane and drift away to other parts of the world for a bit of time.
Fast forward to the late 90's and I've been married to my fun-loving hubby for a few years and have my oldest of two sons. I now find myself having the desire to put my thoughts on page and self-publish two books of poems to bring the reader hope and encouragement. With each poem was enclosed a passage for meditation. My family and friends told me that they used it as a daily devotional because of the passages.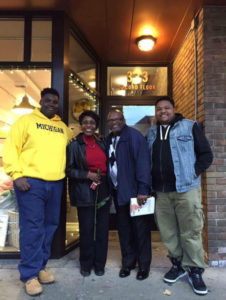 And then the gift for writing went dormant for publishing books with me now moving forward to focus on a 9 to 5 job, and raising our two sons. And in 2007 my husband had to take an early retirement package due to downsizing. It was a hit on our finances on the flip side it allowed him to be actively involved for our sons programs and events at school. And shortly thereafter my hubby started Gary's Homemade Desserts out of our kitchen. During this time I continued for years to journal in my quiet time and write sermon summaries as my pastor would bring forth the weekly message on Sunday. Until one summer day in 2015 when my pastor said, "Lauretha God has given you the green light. Go write your book and don't worry about the finances. It's not about you. It's for you to help advance His kingdom." Well that lit a fire under my feet to awaken my gift to birth out the book "Resting On His Promises", followed by an anthology, and a soon to be released children's book paired with a matching coloring book in Spring 2018. At times I would find myself laughing or in tears as I wrote out the pages. My stories include battling through numerous personal hardships. I know how it feels to have sons who were both under 3 at the time. One diagnosed with asthma and the other a heart murmur. I understand the anguish of wanting to purchase a home but my credit was sub-par. I know the pain of and hurt of being abused by an adult who was supposed to be there to protect you. Through every test and trial and strain, I drew supernatural strength and freedom through use of some powerful tools, while yet standing on the promises of God. As one who understands firsthand that every battle is first won in the mind, my mantra is, "It's about learning to find hope during defeat instead of giving into the negative chatter of the mind." Through my creative prose, I share the very tools and resources that I used to help You overcome the tough times and live a life of victory.

What's Next?!

The writing was on the wall with changes being made at my job starting January 2016. A contract company came in and bought out the rehab department at my facility. As a result the cost for health benefits escalated drastically, hours were cut due to a drop and fluctuation in case load, and there was no accrual of PTO. Then during December 2016 I experienced a job lay off, where I was given the choice of working part-time with no guarantee of hours (which I was currently doing) or draw unemployment. I took a leap of faith to give them my notice on December 5th 2016. I am now a newly retired Speech-Language Pathologist of 28 years. When I think back on the lay off it was an answer to prayer so that I could begin to live out my purpose and dreams.




Living Life on Purpose
Living life based on time freedom with those I love and care about is Priceless. I'm free. Free from bosses, negative work chatter from colleagues, limited benefits, and no vacation accrual with contract companies. It's been wonderful having the flexibility with spending time with my sons, especially as my youngest is about to transition into college. My focus now is to pursue my passion as an Empowerment Strategist. This means that I'll work with you to ensure that you walk away with a greater sense of hope, having the plan to move forward to achieve the goals that you desire. Let's see if we can partner together for creating a blueprint and implement strategies for Your personal success.
Ready to Create Your Future on Purpose and Make an Impact? To learn more about how you can personally work with me, click here Living My Future on Purpose. See you over there!