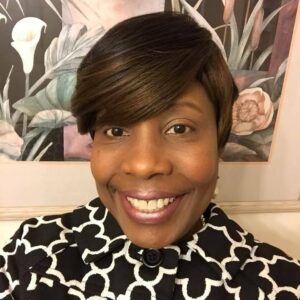 ABOUT ME
Lauretha Ward is a licensed Speech-Language Pathologist and award-winning best-selling author whose passion is to provide women and young children the voice, support, and resources needed to succeed. To date, she has authored or co-authored 9 books.
She's the founder and CEO of Mind Shape Up, LLC, where she empowers, educates, and equips women and children via books, educational resources, tips, and tools to experience transformation inside-out. Lauretha lives in Michigan with her family and loves reading, cooking, traveling, and enjoying her purpose driven life.
Living Life on Purpose
I understand what it's like to battle through numerous personal hardships. I know how it feels to be diagnosed with an incurable disease. But God! I understand the anguish of wanting to purchase a house, but my credit was sub-par. I know the pain and hurt as a child of being abused by an adult who was supposed to be there to protect me. Let's keep it real, we all need help to overcome the challenges that we go through in life.
Through every test and trial and strain, I drew strength and freedom through the use of some powerful tools, while Resting on the Promises of God. It's my desire to offer you access to tools that will empower you in pursuit of your goals. Let's see if we can partner together for creating a blueprint and implement strategies for Your personal success to tell your story.
Ready to Create Your Future on Purpose and Make an Impact? To learn more about how you can personally work with me, click here on the Blueprint For Success See you over there!