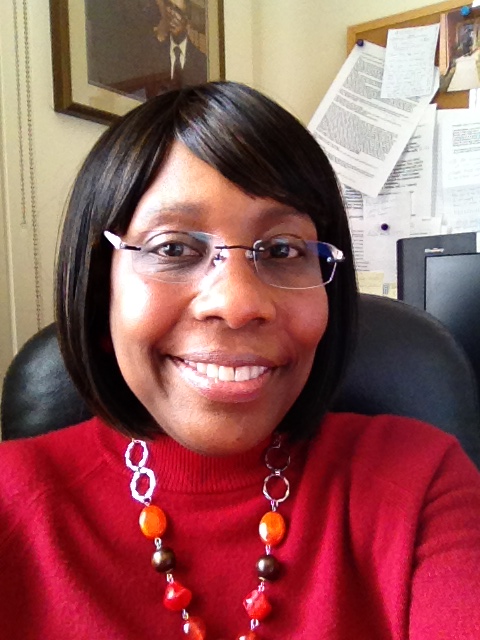 I grew up in Pine Bluff, Arkansas and can remember around nine years old having a passion for reading novels and writing poetry. I couldn't wait to get to a neighbors house where she had book shelves with what seemed to be like hundreds of books that she would allow me to choose from weekly. And my appetite for book reading became greater over the years as a way to get away from the mundane and drift away to other parts of the world for a bit of time.
Fast forward to the late 90's and I've been married to my fun-loving hubby for a few years and have my oldest of two sons. I now find myself having the desire to put my thoughts on page and self-publish two books of poems to bring the reader hope and encouragement. With each poem was enclosed a passage for meditation. My family and friends told me that they used it as a daily devotional because of the passages.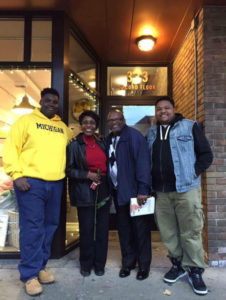 And then the gift for writing went dormant for publishing books with me now moving forward to focus on a 9 to 5 job, and raising our two sons. However, I continued for years to journal in my quiet time and write sermon summaries as my pastor would bring forth the weekly message on Sunday. Until one summer day in 2015 when my pastor said, "Lauretha God has given you the green light. Go write your book and don't worry about the finances. It's not about you. It's for you to help advance His kingdom." Well that lit a fire under my feet to awaken my gift to birth out the book "Resting On His Promises", followed by an anthology, and the start of a series for children's books.
These books will have been released a little over a year span in the midst of a job lay off, where I am now a newly retired Speech-Language Pathologist of 28 years. When I think back on the lay off it was an answer to prayer so that I can begin to live out my purpose. At times I would find myself laughing or in tears as I wrote out the pages. My stories include battling through numerous personal hardships. I acknowledge that my "wilderness" experiences and suffering did not allow me to stay in the desert storms of life. Through every trial and trial and strain, I drew supernatural strength and freedom through fasting and prayer, while yet standing on the promises of God. As one who understands firsthand that every battle is first won in the mind, my mantra is, "It's about learning to find hope during defeat instead of giving into the negative chatter of the mind." Through my creative prose, I share the very tools and resources that I used to overcome and live a life of victory despite tough times.
Living life based on time freedom with those I love and care about is Priceless. I'm free. Free from bosses, negative work chatter from colleagues, limited benefits, and no vacation accrual with contract companies. My focus now is to pursue my passion as an author where I not only continue to write my own books, but my mission is to come alongside to help You achieve your goals in writing, business and life. Let's see if we can partner together for creating and implementing strategies for Your personal success and determine your BEST Next Steps so that you can take action to level up. You are already amazing – this is your time for us to focus on YOU, your gifts, and how you can share them with others!
Ready to Create Your Future on Purpose and Make and Impact? To learn more about how you can personally work with me, click here. See you over there!