Welcome! I'm Lauretha Ward – Empowerment Strategist,
Entrepreneur and Founder of Mind Shape Up Solutions, LLC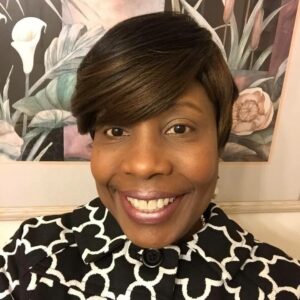 Are You Looking to Work with Me?
Lauretha Ward is an over 30+ years licensed Speech-Language Pathologist and an award-winning bestselling author whose passion is to provide women and young children the voice, support, and resources needed to succeed. To date, she has authored or co-authored 9 books. As the founder of Mind Shape Up LLC, Lauretha's clientele has 24/7 access to e-books, audiobooks, books, educational resources, and video training.
As an Empowerment Strategist via Mind Shape Up Solutions (Coaching), she'll work diligently to guide and empower individuals with tools, tips, resources, and strategies to assist, as they move forward with a step-by-step blueprint to achieve their goals.
I offer consultations with a blueprint of 3 small steps:
1. We're going to complete an assessment to see where you are on your journey.
2. I'm going to complete a customized plan to assist you in achieving your goal.
3. I will be with you every step of the way for accountability to ensure your success.
Here's what people have to say about Lauretha's training:
Just What I Needed! After several attempts at writing a book and getting stuck, I decided that I needed some help. I took Lauretha's course "Blueprint for Writing 101" where she outlines the steps you need to take before you even sit down to write. Now that I've followed those steps, I am on my way to completing my first manuscript! If you are stuck like I was, take this course! You won't regret it. ~Sharla F.
The Way To Get Started! Blueprint for Writing 101 has given me the tools and strategies needed to start writing a book. This course not only provides you with practical steps but also helps you identify and overcome any mental hurdles that may be covertly blocking you from putting ink to paper. ~Corey J.
This Was Just What I Needed!!!! OMG!! So I JUST decided I want to write a book but where do I start? Google of course… but I was so OVERWHELMED with all the information and the rabbit holes I found. Then I saw this course and my goodness! It has saved me so much time because EVERYTHING I wanted and NEEDED to know was in one place and so concise and clear! Everything promised for this course was delivered. I feel very confident I can write the book(s) that will have the impact I desire for my audience! The visual of writing for one person makes this process less intimidating! Thank you Lauretha!! ~Carol D.
Blueprint for Success! This course is a wonderful introduction for getting started with your manuscript and can be used by both new and seasoned Authors alike. I especially like the assignments at the end of the modules. It helps to put action behind the desire of writing a book. ~Whit D.
A Necessity For The Aspiring Author! This course provides both the guidance and tools necessary to prepare you to begin the writing process. As an aspiring author, the content shared as part of the course along with the downloadable worksheets gave me the clarity and direction I needed to get started. I highly recommend this course for those who desire to write but don't know where to begin. ~Tamara M.
Let's get started! BOOK your call today!
If you don't see a time below that works please email [email protected] with your preferred day and time. I'll do my best to see if we can coordinate the best time.
**Please note: For most services payment is due upfront. I take my work very seriously and provide the best possible service.