"Take Rest" and relax this holiday season nestled with your favorite beverage on your comfy couch as we kick off the Black Friday through Cyber Monday Specials for 3 products and 1 BONUS item! These products will give you hope, encouragement, and strategies to keep moving FORWARD in life!! ???
This Holiday Bundle includes an audiobook, workbook, and guide valued at $29.93 on SALE for 50% off! And a FREE Bonus item! ALL for $14.95 for you to ENJOY!
1) Resting on His Promises Audiobook (Time 4:44:54)—> God has given every believer grace to walk in victory for righteousness, joy, and peace in every area of life, as you rest on His promises. This means for every problem there is a promise that you can stand on to bring victory into your life. This book will give you hope, strategies, and powerful prayer affirmations to guide you in achieving rest and breakthrough.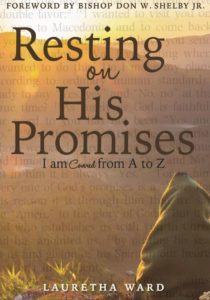 2) Resting On His Promises WORKBOOK—> If you are in the process of going through a battle we suggest journal the scripture, date/time, that you are guided to stand (rest on) while you wait on the manifestation of victory. It encourages you in your faith to know that if God has delivered you before, He can do it again.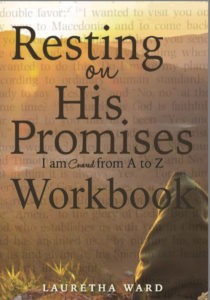 3) Unleash the Power of Fasting and Prayer GUIDE: These 3 Keys can ABSOLUTELY change Your life when you activate the dynamite duo of Fasting and Prayer.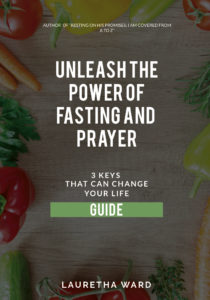 4) The Daniel Fast "Good Foods Shopping List" —>BONUS free item (List of foods and beverages allowed and to avoid)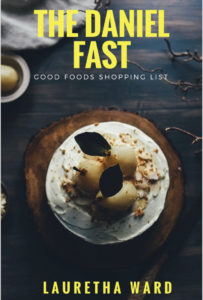 FREE SHIPPING! Special offer ends Monday, December 02, 2019 at 11:59 pm EST
CLICK HERE TO BUY NOW $14.95!!
Blessings,
Lauretha